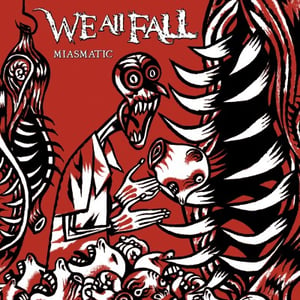 €

10.00
Title : Miasmatic
Release Date : 01 December, 2015
Tracklist:
01. No Name
02. Urge
03. Lies you Sell
04. The Shepherd
05. Mother Night
06. Riding the Snake
07. Inflexequence
08. Descent
09. Into the Grey
10. Miasmatic
Miasmatic enter us into the exploration of the consequences of the the human being's darkest acts and impulses. A manifestation of the social infection in which our wishes and fears are put before everything else.
Bringing the classic concept of the miasmatic therory of illlness into our current age, and having a trip around themes so diverse as deep hypocresy, imposition, demagogy, vice or greed, Miasmatic shows us a landscape in which our acts are punished relentlessly and mercilessly, and where, in the middle of that sick and corrupt atmosphere, little islands of light can be seen, such as the fighting spirit and the pursuit of ideals.
A work in which we reflect our vision of the reality around us and where we deposit our energy against this environment, perfectly illustrated by the graphic work done by Santiago Sequeiros.